Alfred K. Hicks, D.O.
Orthopedic Associates of Middletown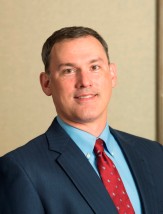 Dr. Hicks is certified by the American Osteopathic Board of Orthopedic Surgery. He graduated from the Chicago College of Osteopathic Medicine and completed residencies at Saint James Hospital and Health Center and
Peninsula Hospital Center. He completed his fellowship at Norton Leatherman Spine Center. His specialty is spine surgery.
Patient Testimonials
The surgical staff and center are as good as it gets!

I now have had six surgeries at MCAOS and I couldn't imagine where I'd be had it not been for them and the great job they do. The staff's professionalism as well as the surgeons attention to detail exceeds all expectations. "
- Matt K
MCAOS Announcements
12/30/2016


Middlesex Center for Advanced Orthopedic Surgery is re- accredited!
learn more >>

12/30/2013


MCAOS Receives Three Year Accreditation from Ambulatory Accreditation Association for Health Care
learn more >>

9/10/2013


Your Right To Know/ Advance Directives and Living Wills
learn more >>