Joseph Sohn, M.D.
Middlesex Orthopedic Surgeons, PC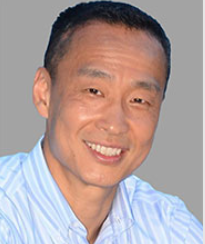 Joseph M. Sohn, M.D. is a board certified Orthopaedic spine surgeon. He has extensive training in the latest technologies related to spine surgery including, minimally invasive surgeries, artificial disk replacements as well as non-operative management of pathology related to the spine.

Dr. Sohn is the Orthopedic Surgeon of Connecticut Spine Institute.

Dr. Sohn's goal is to get patients back to their lives, including their jobs as well as their families as quickly as possible when problems arise from the spine.

In most patients a non-operative approach is usually most effective. However, surgery may be the only remaining alternative for some patients. Every effort will be made to ensure that the decision, the surgery and the recovery will be as painless as possible.

Dr Sohn is an owner of MCAOS
Patient Testimonials


"I was well cared for and felt safe! Many thanks."
- Gary
MCAOS Announcements
12/30/2016


Middlesex Center for Advanced Orthopedic Surgery is re- accredited!
learn more >>

12/30/2013


MCAOS Receives Three Year Accreditation from Ambulatory Accreditation Association for Health Care
learn more >>

9/10/2013


Your Right To Know/ Advance Directives and Living Wills
learn more >>