Ryan Naujoks, M.D.
Orthopedic Associates of Middletown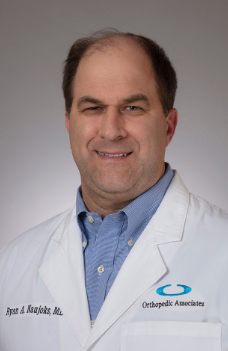 Dr. Ryan A. Naujoks treats a full range of orthopedic conditions with a focus on hand and upper extremity injuries, and minimally invasive shoulder replacements.


Dr Naujoks is an owner of MCAOS
Patient Testimonials


"I was well cared for and felt safe! Many thanks."
- Gary
MCAOS Announcements
12/30/2016


Middlesex Center for Advanced Orthopedic Surgery is re- accredited!
learn more >>

12/30/2013


MCAOS Receives Three Year Accreditation from Ambulatory Accreditation Association for Health Care
learn more >>

9/10/2013


Your Right To Know/ Advance Directives and Living Wills
learn more >>