Terry Reardon, M.D.
Orthopedic Associates of Middletown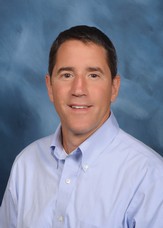 Dr. Reardon is board certified by the American Board of Orthopaedic Surgery. He completed a fellowship in sports medicine at the New England Baptist Hospital. Dr. Reardon specializes in minimally invasive arthroscopic surgery, partial and full knee replacements, and upper extremity surgery including rotator cuff reconstruction.

Dr Reardon is a owner of MCAOS
Patient Testimonials
Best Outpatient Surgery Center

My experience at MCAOS was outstanding, it far exceeded my expectations. I was very impressed by the comprehensive and professional way in which your center operates. My best outpatient surgery experience."
- Maureen G
MCAOS Announcements
12/30/2013


MCAOS Receives Three Year Accreditation from Ambulatory Accreditation Association for Health Care
learn more >>

9/10/2013


Your Right To Know/ Advance Directives and Living Wills
learn more >>

8/19/2013


MCAOS Hours of Operation and Contact Information
learn more >>