Joanne T. Romeyn, M.D.
Anesthesiologists of Middletown, P.C.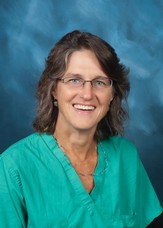 Board certified by the American Board of Anesthesiologists, Dr. Romeyn graduated from the University of Vermont College of Medicine. She completed her residency training at Maine Medical Center, and is a Senior Attending physician at Middlesex Hospital.
Patient Testimonials


"I was well cared for and felt safe! Many thanks."
- Gary
MCAOS Announcements
12/30/2016


Middlesex Center for Advanced Orthopedic Surgery is re- accredited!
learn more >>

12/30/2013


MCAOS Receives Three Year Accreditation from Ambulatory Accreditation Association for Health Care
learn more >>

9/10/2013


Your Right To Know/ Advance Directives and Living Wills
learn more >>