Lawrence H. Hennessy, M.D.
Anesthesiologists of Middletown, P.C.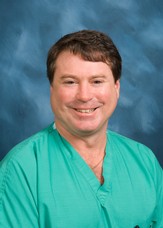 Dr. Hennessy is a Senior Attending member of the Medical Staff and board certified by the American Board of Anesthesiology. After graduating from the University of Rochester School of Medicine, Dr. Hennessy completed his residency training at the University of Rochester and Associated Hospitals.
Patient Testimonials
100 Percent Recovered!

After my son hurt his knee at soccer practice, I was sent to MCAOS by our pediatrician. As soon as we walked in, we were met by the caring staff at the door. I knew we were off to a good start. He is doing so much better today, and I am happy to report... 100 percent recovered thanks to you! We appreciate everything you do! "
- John P
MCAOS Announcements
12/30/2016


Middlesex Center for Advanced Orthopedic Surgery is re- accredited!
learn more >>

12/30/2013


MCAOS Receives Three Year Accreditation from Ambulatory Accreditation Association for Health Care
learn more >>

9/10/2013


Your Right To Know/ Advance Directives and Living Wills
learn more >>