Lawrence H. Hennessy, M.D.
Anesthesiologists of Middletown, P.C.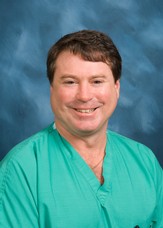 Dr. Hennessy is a Senior Attending member of the Medical Staff and board certified by the American Board of Anesthesiology. After graduating from the University of Rochester School of Medicine, Dr. Hennessy completed his residency training at the University of Rochester and Associated Hospitals.
Patient Testimonials


"This was my second visit to your facility for surgery and, as you can see, I was totally pleased. Good job by all!""
- Doris
MCAOS Announcements
12/30/2016


Middlesex Center for Advanced Orthopedic Surgery is re- accredited!
learn more >>

12/30/2013


MCAOS Receives Three Year Accreditation from Ambulatory Accreditation Association for Health Care
learn more >>

9/10/2013


Your Right To Know/ Advance Directives and Living Wills
learn more >>