Christian Scheps, M.D.
Anesthesiologists of Middletown, P.C.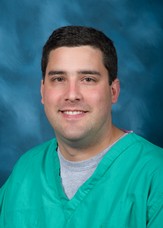 Specialty: Anesthesiology (Pain Management)

Board Certification: American Board of Anesthesiology

Medical School: George Washington University School of Medicine
Patient Testimonials
Comfortable, calming and safe experience

All the staff made it a comfortable, calming and safe experience for me with the individual care that I received."
- Sandra M.
MCAOS Announcements
12/30/2016


Middlesex Center for Advanced Orthopedic Surgery is re- accredited!
learn more >>

12/30/2013


MCAOS Receives Three Year Accreditation from Ambulatory Accreditation Association for Health Care
learn more >>

9/10/2013


Your Right To Know/ Advance Directives and Living Wills
learn more >>