Thomas Larson, M.D.
Orthopedic Associates of Middletown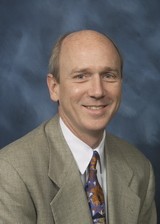 Dr. Larson is a Board Certified Orthopedic Surgeon who specializes in Sports medicine, Arthroscopic , Upper Extremity and Hand surgery. Dr Larson recieved his training at University of Pittsburgh Medical Center .Dr. Larson is a Senior Attending physician at Middlesex Hospital.

Dr Larson is an owner of MCAOS
Patient Testimonials


"Very nice Facility and excellent staff. Overall a very good experience for surgery procedure.""
- Thomas
MCAOS Announcements
12/30/2016


Middlesex Center for Advanced Orthopedic Surgery is re- accredited!
learn more >>

12/30/2013


MCAOS Receives Three Year Accreditation from Ambulatory Accreditation Association for Health Care
learn more >>

9/10/2013


Your Right To Know/ Advance Directives and Living Wills
learn more >>