Thomas Larson, M.D.
Orthopedic Associates of Middletown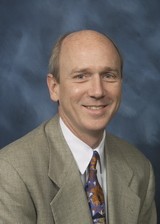 Dr. Larson is a Board Certified Orthopedic Surgeon who specializes in Sports medicine, Arthroscopic , Upper Extremity and Hand surgery. Dr Larson recieved his training at University of Pittsburgh Medical Center .Dr. Larson is a Senior Attending physician at Middlesex Hospital.

Dr Larson is an owner of MCAOS
Patient Testimonials
Outstanding!!!

The very best experience I've ever had. Everyone from start to finish is impressive. The staff, the Doctors are one-of-a-kind amazing! Thank you all so much;). Hope to have my next procedure with you."
- Deb M
MCAOS Announcements
12/30/2016


Middlesex Center for Advanced Orthopedic Surgery is re- accredited!
learn more >>

12/30/2013


MCAOS Receives Three Year Accreditation from Ambulatory Accreditation Association for Health Care
learn more >>

9/10/2013


Your Right To Know/ Advance Directives and Living Wills
learn more >>