Adebola T. Adeleke, D.P.M.
Orthopedic Associates of Middletown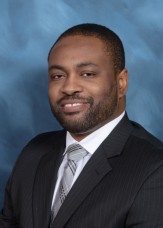 Specialties: Foot and Ankle Surgery/Podiatry
Affiliation/Group Name: Orthopedic Associates of Middletown
Education: Des Moines University College of Podiatric Medicine and Surgery
Internship/Residency:Western Pennsylvania Hospital
Fellowship: New Mexico Bone and Joint Institute
Specialized Training: Lower Extremity Trauma and Reconstruction
Languages Spoken:English
Patient Testimonials
The surgical staff and center are as good as it gets!

I now have had six surgeries at MCAOS and I couldn't imagine where I'd be had it not been for them and the great job they do. The staff's professionalism as well as the surgeons attention to detail exceeds all expectations. "
- Matt K
MCAOS Announcements
12/30/2016


Middlesex Center for Advanced Orthopedic Surgery is re- accredited!
learn more >>

12/30/2013


MCAOS Receives Three Year Accreditation from Ambulatory Accreditation Association for Health Care
learn more >>

9/10/2013


Your Right To Know/ Advance Directives and Living Wills
learn more >>