James H. Walsh, D.O.
Middlesex Orthopedic Surgeons, PC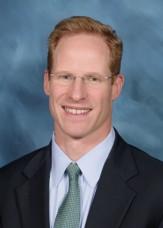 Sports Medicine / Arthroscopic Surgery / Reconstructive Surgery
Education:
Hamilton College
University of New England College of Osteopathic Medicine
Residency:
Cleveland Clinic
Fellowship:
Cincinnati Sports Medicine & Orthopaedic Center
Certification:
American Board of Orthopaedic Surgery, 2014
Biography:
Dr. James H. Walsh is a graduate from the University of New England and completed his residency at the Cleveland Clinic. After completing his orthopaedic surgery residency at the Cleveland Clinic he served three years as a staff orthopaedic surgeon in the United States Air Force at Langley Air Force Base, Hampton VA. During his time in the USAF he served six months as a wartime deployed orthopaedic surgeon in Operation Enduring Freedom and was the team lead for the Mobile Field Surgical Team. After his military service, he completed a sports medicine fellowship at Cincinnati Sports Medicine and Orthopaedic Center. He treats all orthopaedic sports injuries and specializes in the latest arthroscopic and reconstructive shoulder and knee surgery. Dr. Walsh is board certified by the American Board of Orthopaedic Surgery. Dr. Walsh, his wife and three boys reside in South Glastonbury. In Dr. Walsh's spare time, he enjoys family time, children's extracurricular activities and many sports, including-running, hiking, skiing, fishing and hunting.
Society Memberships:
American Orthopaedic Society for Sports Medicine
Arthroscopy Association of North America
American Academy of Orthopedic Surgeons
Community Activities:
Co-Team Physician/Orthopedic Surgeon for Wesleyan University
Patient Testimonials
100 Percent Recovered!

After my son hurt his knee at soccer practice, I was sent to MCAOS by our pediatrician. As soon as we walked in, we were met by the caring staff at the door. I knew we were off to a good start. He is doing so much better today, and I am happy to report... 100 percent recovered thanks to you! We appreciate everything you do! "
- John P
MCAOS Announcements
12/30/2016


Middlesex Center for Advanced Orthopedic Surgery is re- accredited!
learn more >>

12/30/2013


MCAOS Receives Three Year Accreditation from Ambulatory Accreditation Association for Health Care
learn more >>

9/10/2013


Your Right To Know/ Advance Directives and Living Wills
learn more >>