Mark Lorenze, M.D.
Shoreline Orthopedics and Sports Medicine Associates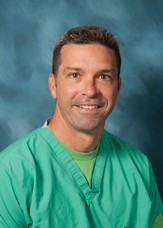 Board certified by the American Board of Orthopedic Surgery, Dr. Lorenze is a graduate of Tufts University School of Medicine. He completed his residency at Yale-New Haven Hospital. Dr. Lorenze has specialized training in Hand Surgery, and special interests in hand and upper extremity surgery. He performs arthroscopic upper extremity surgery, arthroscopic ganglion cyst excision, endoscopic carpal tunnel release and treats work related injuries/cumulative trauma.

Dr Lorenze is an owner of MCAOS
Patient Testimonials
Exemplary model of the highest standards!

"This facility is an exemplary model of the highest standards. This is my second time in your care and the quality continues to be excellent in competence and compassion of the staff, Doctors and nurses and state of the art facility. Thank you and keep up the great work. I continue to refer you to anyone I know in need of the services you provide.""
- Anonymous
MCAOS Announcements
12/30/2013


MCAOS Receives Three Year Accreditation from Ambulatory Accreditation Association for Health Care
learn more >>

9/10/2013


Your Right To Know/ Advance Directives and Living Wills
learn more >>

8/19/2013


MCAOS Hours of Operation and Contact Information
learn more >>